Fun Delicious Concession Rentals For Events & Parties in Westchester, NY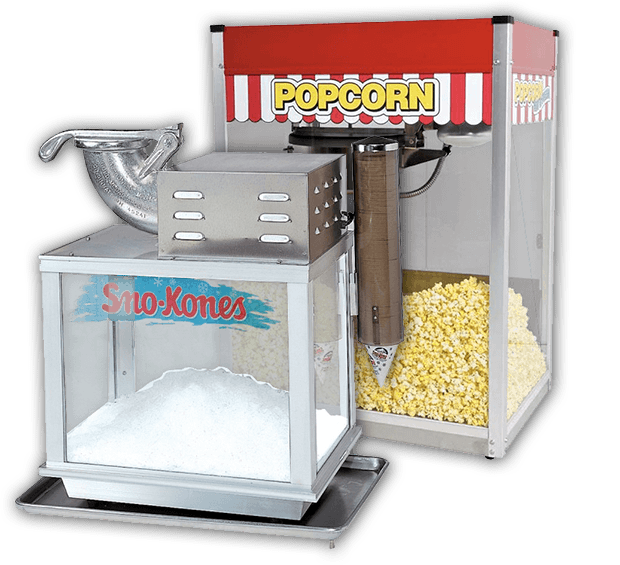 Fun Delicious Concession Rentals For Events & Parties in Westchester, NY
To speak with a representative
Fun Delicious Concession Rentals For Events & Parties in Westchester, NY
How do you celebrate summer in New York? How about a snow cone machine and an ice cream machine! And what about fall? Definitely a popcorn machine and a hot dog cart! Clearly, we have everything you need to make every season of life fun. Clowns.com offers a variety of concessions for kid's parties and other events. Our Westchester concession rentals range from a cotton candy machine to a hot dog cart, and much more. They come with all the supplies you need to keep your party guests happy and satisfied, such as snow cone syrups and popcorn bags. You can even add an attendant to your party package to serve guests and encourage relaxation.
Clowns.com has the top concession rentals in Westchester. Whether you're throwing a birthday bash or coordinating entertainment for a school fair, we have the right fit for your needs. Each of our concession stands produces delicious treats, with a unique style. Reserve your Westchester concession rental today!
Clowns.com provides Concession Rentals as part of our comprehensive services across multiple regions and boroughs in New York. We proudly serve the following areas:
New York City concession rentals
Long Island concession rentals
Staten Island concession rentals
Whether you're hosting an event or party in any of these locations, Clowns.com is ready to cater to your concession needs.
We also have fun clowns, bounce houses, costume characters , princesses, superhero characters, themed parties , and magicians for hire in Westchester!
Oh, and a bunch of cool party rentals in Westchester too!